Apprenticeship Scheme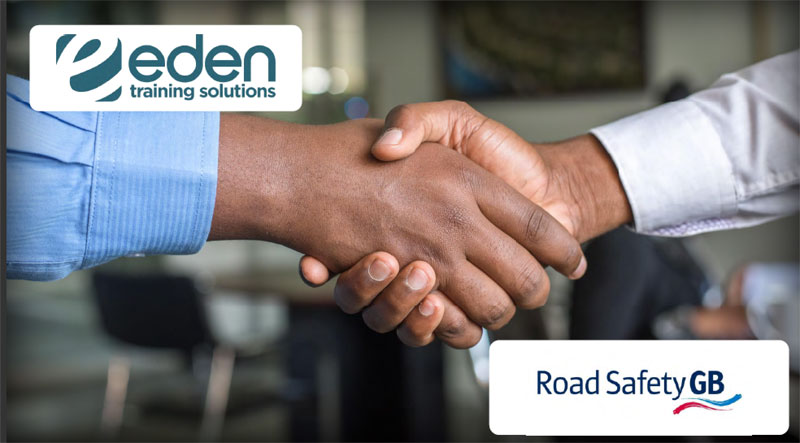 Delivery and Management of Safe, Sustainable and Healthy Travel - Level 3 Team Leader/Supervisor
Road Safety GB has teamed up with leading UK training provider, Eden Training Solutions, to develop and offer this bespoke qualification for road safety professionals as part of the Government's apprenticeship scheme.
'Delivery and Management of Safe, Sustainable and Healthy Travel' is designed to enhance the skills of road safety practitioners working in local authorities, emergency services, the third sector and fleet management.
It has been developed utilising Government's apprenticeship scheme funding and is available for Road Safety GB members and their employees.
---
"This new qualification, which will develop managers to deliver their own road safety training, will not only benefit their organisations, but also countless road users up and down this country by helping to save lives."

Grant Shapps, Transport Minister – June 2021
---
Who will benefit and what does the qualification cover?
The qualification is suitable for those new to a management role or wanting to take the first steps into professional management - or those already in a management role who wish to develop their theoretical understanding of management skills and behaviours.
The syllabus covers topics including interpersonal excellence, leading people, communication, organisational performance, project management, finance, decision making, the safe systems approach to road safety and encompassing technical expertise.
It also covers attitudes and behaviour including taking responsibility, inclusivity, agility and professionalism.
The qualification has been designed specifically to match the needs of the road safety profession, providing transferable skills around team leadership, operational management and road safety, with an accredited qualification on completion.
---
Levels 3 & 5
The qualification will eventually cover Levels 3 and 5 - with Level 3 currently available.
The Level 3 element is underpinned by the safe systems approach and includes teaching and learning and health, well-being and the environment.
Level 5 is currently being developed and will be introduced later in 2022.
---
A 'win-win' for employers and employees
For employers, the qualification represents an investment in their people to, in turn, support their own growth as a valued member of Road Safety GB.
It also helps develop effective succession planning strategies to support social mobility and career enhancement for employees – making them feel valued, invested in and more likely to stay with the organisation.
For employees, it offers an opportunity to develop skills and knowledge relevant to their role, makes them more productive with their time – and provides clear progression into management and leadership positions.
---
What is the commitment?
The qualification combines hands-on work with training and development, over a minimum 12-month period.
20% of the candidate's working time must be set aside for workplace learning, with the remaining time spent applying their knowledge and skills in the workplace
---
Who is eligible and what does it cost?
Access to the scheme is via employers, and the qualification fees are covered through the Government's apprenticeship programme. It is also available to practitioners who do not wish to take the apprenticeship route.
Contact us for more information about this, or if you have any questions.
---
More information / express interest
For more information and/or express interest in this qualification please contact Jon O'Boyle, director of operations at Eden Training Solutions, by email.
---
Supporting information
Open Day Presentation (Youtube)
Introduction & overview (PDF)
Team Leader/Supervisor: Level 3 Apprenticeship Overview (PDF)
Apprenticeship Standard for Team Leader/Supervisor (PDF)
Team Leader/Supervisor: Assessment Plan (PDF)
What is the Apprenticeship Levy? (PDF)
---