Road Safety GB has been steadily developing its interests in working with global customers and partners and, with the expected launch of its trading arm in 2017, we look forward to growing our international connections and interests even further.
Road Safety GB exists to support the needs of its members and we recognise that an important means of doing that is to establish and nurture contacts with the widest possible perspective on road safety – both in Great Britain and overseas.
Whether by establishing new partnerships, providing input and support for conferences, seminars and professional development programmes, or by supplying Road Safety GB Academy services and training to international customers, it is our ambition to help others benefit from our experience and, at the same time, take every opportunity to learn from the knowledge of our road safety colleagues elsewhere in the world.
If you are working in the road safety field and are interested in what Road Safety GB has to offer then please get in touch by contacting James Gibson Road Safety GB executive director, by email or on +44 7392 065133.
---
Road Safety GB Academy
The Academy was developed to provide a standard of road safety knowledge and training. The model is to provide foundation and on-going specialist skills support to road safety professionals, policy makers, stakeholders and activists.
All of our training courses can be supplied, in English, outside the UK.
If you would like to discuss partnering with us in order to make our Academy courses available in your country, delivered by local providers either in English or in translation, please do get in touch to discuss options.
Road safety consultancy support
Road Safety GB can offer a substantial body of experience, expertise and knowledge to help you meet the road casualty reduction challenges you face. In addition to the Road Safety GB Board itself, the organisation has developed considerable contacts in the road safety community – helping to ensure that we can offer the best road safety support to match your needs.
Conferences, seminars, and training
Road Safety GB Board members are available to provide content for all types of professional development event. We also run national conferences in the UK and will be pleased to talk to you about opportunities for mutual support and a sharing of knowledge.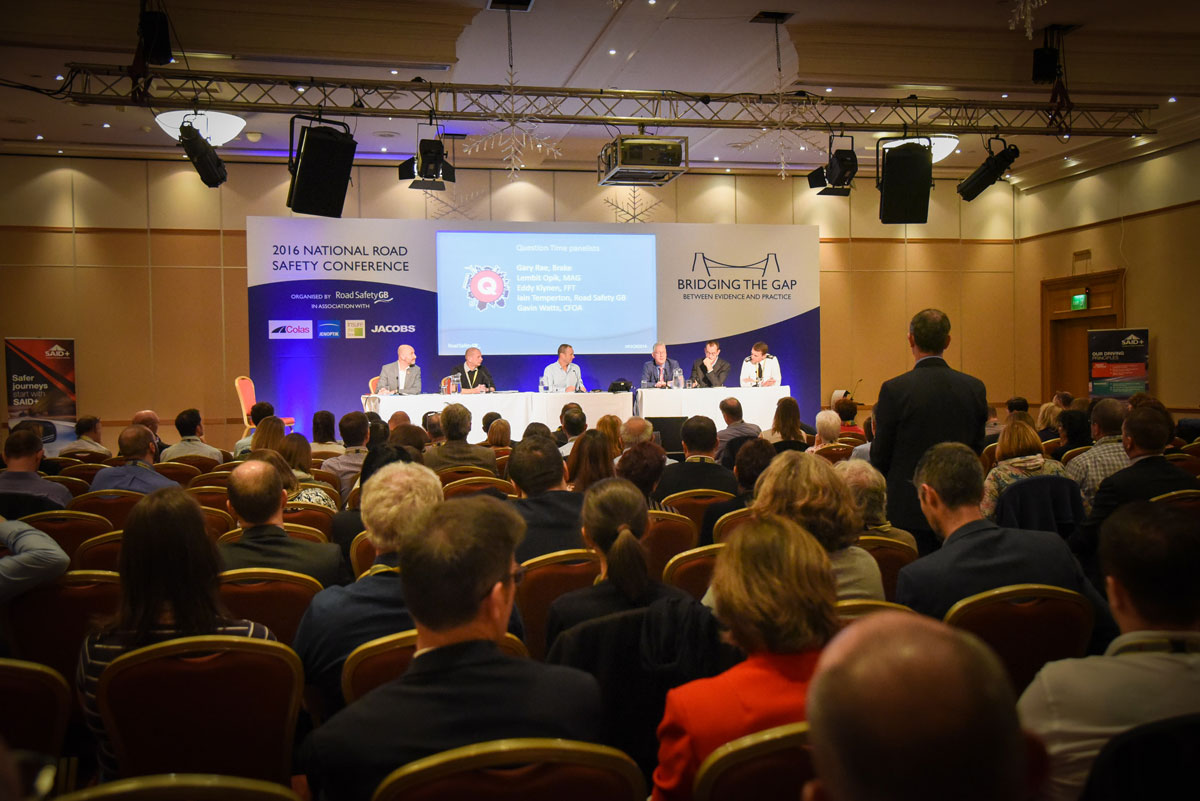 Policy and strategy development
As with our general consultancy support services, Road Safety GB can also help you develop road safety policies and strategies to meet your local needs.
Training, education and promotional materials
Road Safety GB will be happy to advise on – or create for you – training, education, promotional and marketing materials for you to use with your customers. Whenever we develop original content for you, we can also help you to deliver that content through the Road Safety GB Academy.
Working in partnership to improve global road safety
Wherever possible Road Safety GB will be happy to discuss with you opportunities for partnership working as an alternative to commercial support. In supporting our membership we are keen to ensure that they benefit from the experience and knowledge offered by our international colleagues and, as such, we would be delighted to look at any opportunity for sharing knowledge and skills for our mutual benefit.