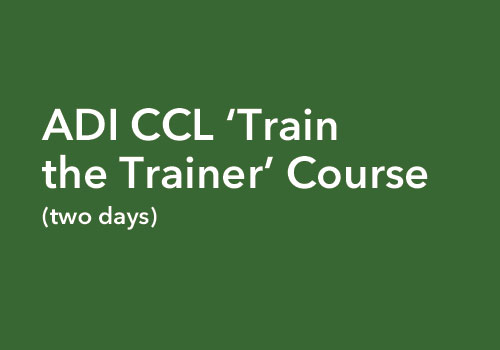 CCL Train the Trainer Course (two days)
Organised by West Berkshire Council • Newbury
Local authorities wishing to become a service provider licenced to deliver the ADI CCL course will first need to have a qualified approved driving instructor (ADI) in place to deliver the course. The nominated ADI will need to attend a 'train the trainer' course provided by Road Safety GB, which gives the ADI (trainer) and service provider the skills and information they need to run their own CCL courses for local ADIs. The fee to attend the two-day train the trainer course is £250.
A leaflet giving more information about the CCL course and the CCL Train the Trainer course is available for download from the members' area on the Road Safety GB website.
For more information about the venue for the West Berkshire course contact Cheryl Evans

Any local authority wishing to book an ADI onto the course should contact Sally Bartrum